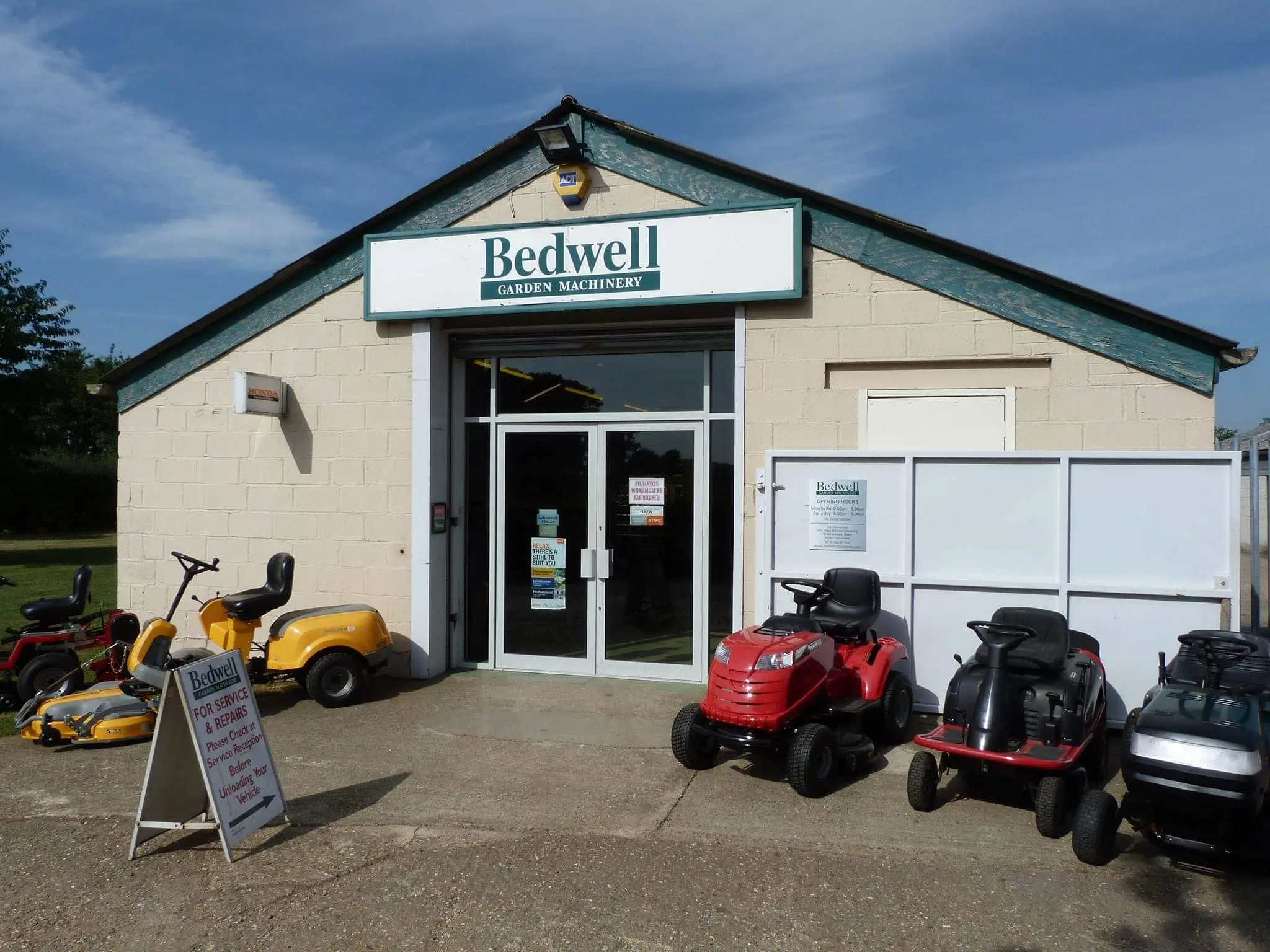 Bedwell Garden Machinery
In October 2017, Bedwell Garden Machinery was taken over by Hertfordshire Garden Machinery.
Bedwell Garden Machinery originally started as a small agricultural engineering company in August 1984. It later expanded into selling and servicing garden machinery, such as lawnmowers, hedgecutters, chainsaws, and more. It was originally based at Bedwell Park Farm, in Essendon, subsequently moving to Greenhall Farm in Bramfield, near Hertford. It also expanded into a presence at Van Hage Garden Centre in Great Amwell, Ware in 1988 onwards.
Having been based in the village of Bramfield for 30 years, Bedwell Garden Machinery was a well-established and respected business offering sales, service and spare parts for many leading brands of garden machinery.
In October 2017, Bedwell Garden Machinery merged into Hertfordshire Garden Machinery LTD, a family-owned and run company established in 2012 by husband and wife Tim and Lyndsey Wall, which moved from its Welwyn Garden City premises due to rapid growth from its inception causing it to outgrow the original location. The original owner of Bedwell Garden Machinery was nearing retirement, and after a period of negotiation, a deal was confirmed for Hertfordshire Garden Machinery to take over the business.
Hertfordshire Garden Machinery LTD has since invested in improving its facilities and staff training. It now boasts a brand new modern showroom, where customers can browse and buy various garden tools and accessories. It also has a team of knowledgeable and experienced staff who can offer advice, information, and support to customers on all aspects of their garden machinery needs. Additionally, it offers competitive prices, local collection and delivery, estimates, and repairs for all types of garden power equipment.
Hertfordshire Garden Machinery LTD is now one of the county's leading garden machinery specialists, with over 50 years of combined experience in the industry. It prides itself on its customer satisfaction and its Shop2Shed service, which delivers machines fully assembled and ready for use to customers' doors.